The estate gift from an alumnus of The University of New Mexico School of Engineering will significantly benefit research, discovery and teaching programs in two schools.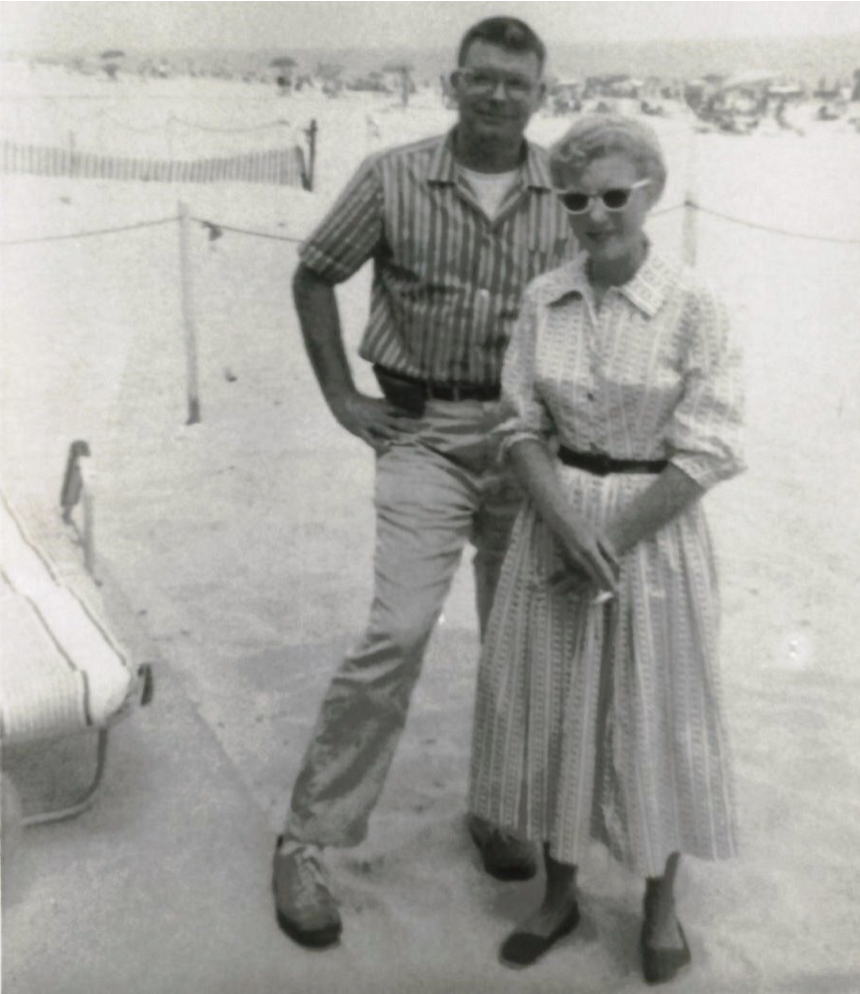 The donation, from the estate of Robert E. (Bob) Young, a 1955 graduate of the School of Engineering who studied aeronautical engineering, will support the creation of an endowed chair faculty position in aerospace engineering and the Propulsion Systems Research Initiative, both in the Department of Mechanical Engineering, as well as the creation of the Origins of the Universe Chair Fund and the Origins of the Universe Program Fund in the Department of Physics and Astronomy.
Endowed faculty positions provide salary and/or research support to faculty members who hold the title. The positions generate income annually that can be used to advance work in particular research or scholarly area.
Yu-Lin Shen, professor and chair of the Department of Mechanical Engineering, said that the department has been very active in aerospace-related research and educational activities in recent years, including establishing the online master's degree program in space systems engineering in 2018, so the creation of an endowed faculty position is a major boost to the effort.
"The newly-established endowed chair in aerospace engineering will no doubt propel the department to the next level of excellence," Shen said.
He said the plans call for the endowed chair to work alongside a cluster of faculty and students both inside and outside of the Department of Mechanical Engineering to significantly enhance research capacity and workforce development.
The Propulsion Systems Research Initiative will provide an endowment for a variety of needs related to the field, as determined by the chair of the Department of Mechanical Engineering.
"Along with existing programs and leveraged funding, we strive for becoming a regional hub in aerospace science and engineering, building on our strengths in propulsion systems, aerodynamics, control systems, advanced materials and computational mechanics," Shen said.
The Department of Physics and Astronomy will gain two endowments — one for research and an endowed faculty position, which is even more significant since it will be the first endowed position in the department, said Richard Rand, professor and department chair.
"We are extremely grateful to be given these endowments. This is an exciting prospect for us," he said. "The two funds will greatly enhance our research into cosmology and astrophysics."
The Origins of the Universe Chair Fund will be used to create an endowed University Chair for a faculty member working in the area of cosmology and astrophysics. The Origins of the Universe Program Fund will be used to support student and faculty research in cosmology and astrophysics. Examples of research areas are dark energy, dark matter, the origins of black holes, the origin and evolution of galaxies, and the origins of planets.
Young and his wife spent a lifetime learning and staying curious, so giving back to their alma mater in this capacity is no surprise, those who knew the couple say.
Young met his wife, Lee Arnett, a 1951 College of Arts and Sciences graduate, at UNM. They were married for 64 years and died within weeks of each other in 2019 when he was 94 and she was 89. The couple had no children, but Lee's younger brother, Dixon Arnett, remembers many details about the couple's lives and their passion for education and different cultures.
Lee earned an anthropology degree from UNM and went on to study for a master's for a year at Mexico City College. Bob arrived at UNM after serving in World War II for four years (which Arnett points out is why he was older, but she graduated before him). He served in the U.S. Army Air Corps, enlisting at 18, and in the war flew bombing missions over Germany. He was wounded from anti-aircraft flak, which punctured part of his plane's cockpit.
Bob, originally from Des Moines, Iowa, was a process engineer for W.R. Grace for most of his career. The company was based in New York City, but had contracts around the globe. The couple settled in Charlottesville, Va., and frequently traveled around the globe, including to Peru, Kuwait, Colombia, Nepal and to many parts of Europe. In 1967, the couple skirted Israel's Six-Day War from separate cities, reuniting in Athens. They enjoyed continuing their learning, not just in the culture they were immersed in, but by taking courses at local universities. After retirement, they traveled to New Zealand and went on a trek in Tibet.
They even incorporated their love of learning about different cultures into the first home they shared.
Arnett said that when Bob and Lee were UNM students, they lived in a ground-floor apartment in Albuquerque's Old Town, where she painted Native American-inspired art on the windowpanes of their front door. The door became a small tourist attraction, and years later, the apartment became a gift shop.
"Toward the end of their lives, he would say about his wife, 'She showed me the world,' " Arnett said.
Bob was passionate about science and the scientific method. He was fascinated by the Big Bang and the science of the origin of the universe and felt that it was his mission to support research and teaching in these areas. He studied aeronautical engineering as an undergraduate and had an interest in propulsion systems and propeller technology.
Arnett said Bob was deeply grateful for the education he received from UNM and recognized the role it played in giving him all the opportunities that he had in his life, and it was for this reason that he decided to give his entire estate to furthering the education of others.
"Intellectual curiosity was the hallmark of their lives," Arnett said.
It is anticipated that the endowed faculty positions will be filled by fall 2022.