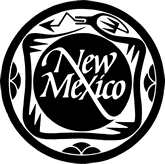 This holiday season,
UNM Press
and the
UNM Alumni Association
have joined forces to offer a book sale featuring 25 percent off UNM Press titles with 10 percent benefiting the association.
When customers enter the promo code "HOL11" at checkout, not only will they receive 25 percent off their purchase, but an additional 10 percent will benefit the UNM Alumni Association.
Shoppers are invited to peruse the online holiday catalog for gift ideas or browse the Web site
UNM Press
, to choose from a selection of more than 1,200 titles in a variety of subjects including anthropology, archaeology, indigenous studies, Latin American studies, American studies, Chicana/o studies, art, architecture, and the history, literature, ecology and cultures of the American West.
"We're pleased to have this opportunity to collaborate with the UNM Alumni Association and reach out to the university community this holiday season," says UNM Press director John W. Byram.
"Special events like this also help increase the visibility of the wide array of notable books we publish right here on campus," said Karen Abraham, executive director of the UNM Alumni Association. "UNM Press is a valuable resource to UNM alumni and people of the community. We appreciate that we have the chance to work with them to promote New Mexican culture this holiday season."
The special is running through Jan. 15, 2012, and everyone—not just UNM alumni—can use the promo code and take advantage of the sale. If people prefer, they may also place their order with the promo code by calling UNM Press customer service at (800) 249-7737.
Media Contact:
Lexi Petronis (505) 277-4915; e-mail:
lexip@unm.edu